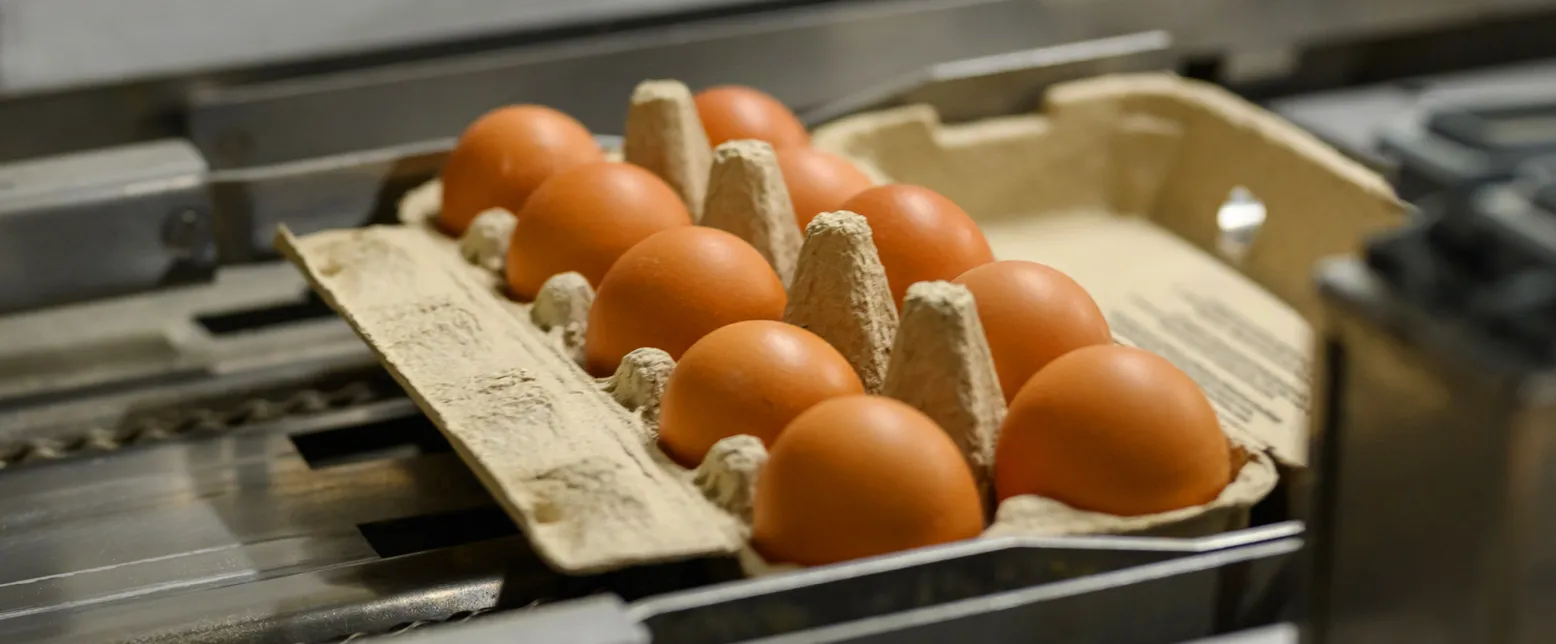 Aluksne Poultry Farm
DigiComm Transforms Aluksne Poultry Farm's Online Presence
Aluksne Poultry Farm (APF) is not just any poultry farm. With a 60-year legacy and having emerged as one of the top three poultry farms in the Baltics, APF is committed to ethical and sustainable industrial farming. They're constantly looking for innovative ways to satisfy the energy needs of people and the planet, all while following a no-waste mindset.
When APF decided to revamp their digital presence to align with their values and vision, they chose DigiComm, a leading web development, design, and UI animation agency. We are proud to have partnered with APF on this exciting journey, delivering a visually stunning and efficient website that truly reflects their commitment to excellence.
Working closely with APF, we carefully planned the website structure to best showcase their commitment to ethical farming, product offerings, and sustainability. Our goal was to make it easy for visitors to navigate the site and access the information they need.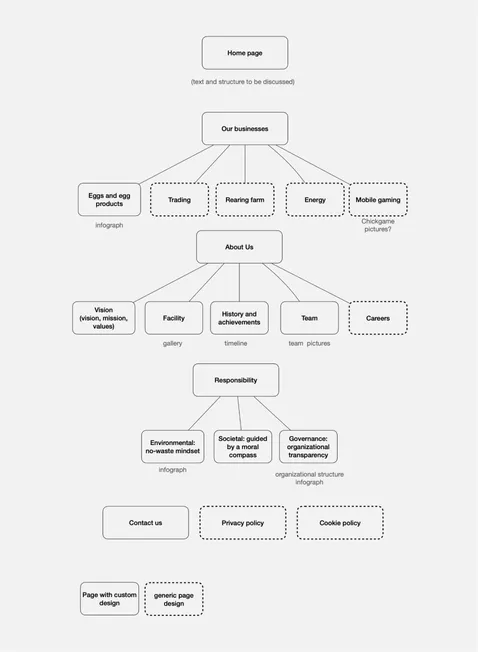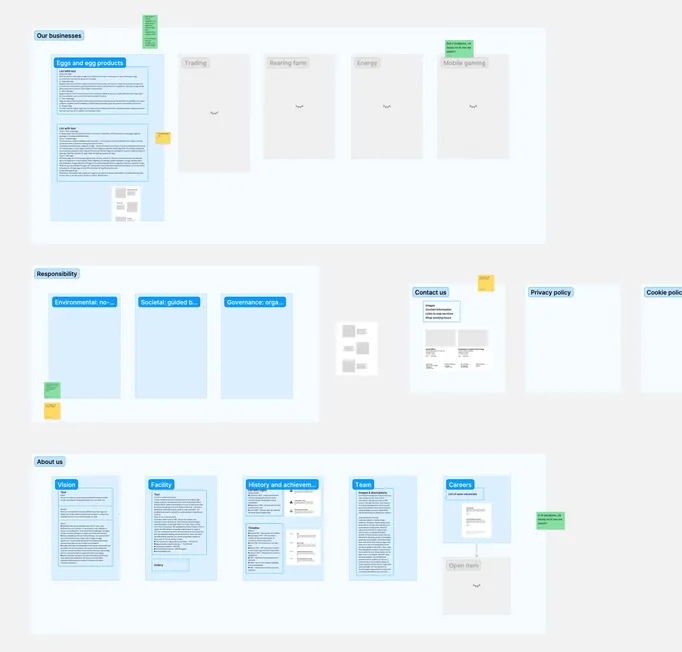 Wireframes and Prototypes
As the project evolved, we encountered several major changes in page structure and layout. But, thanks to our lean process, we were able to adapt quickly and keep the client happy. We crafted wireframes and prototypes to ensure the final design met APF's needs and exceeded their expectations.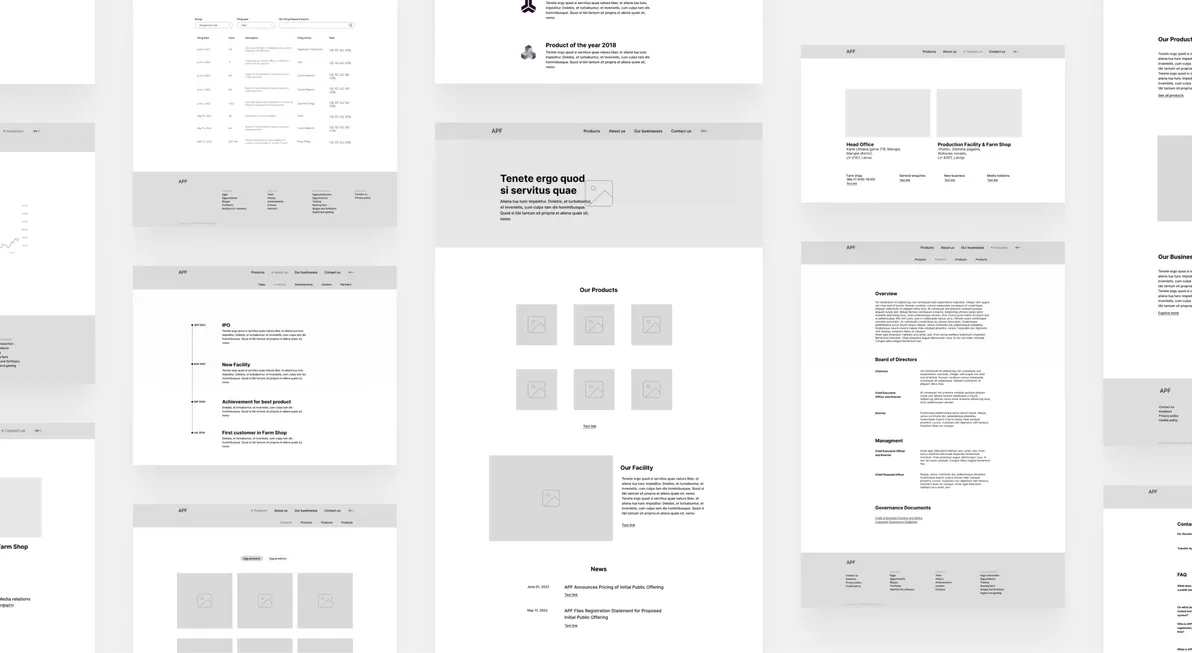 Incorporating the newly defined brand guidelines from WKND agency, we created a rich, visually engaging design using an asymmetric grid and large colorful elements. We transformed APF's outdated website into a professional, modern online representation that showcases their values and vision.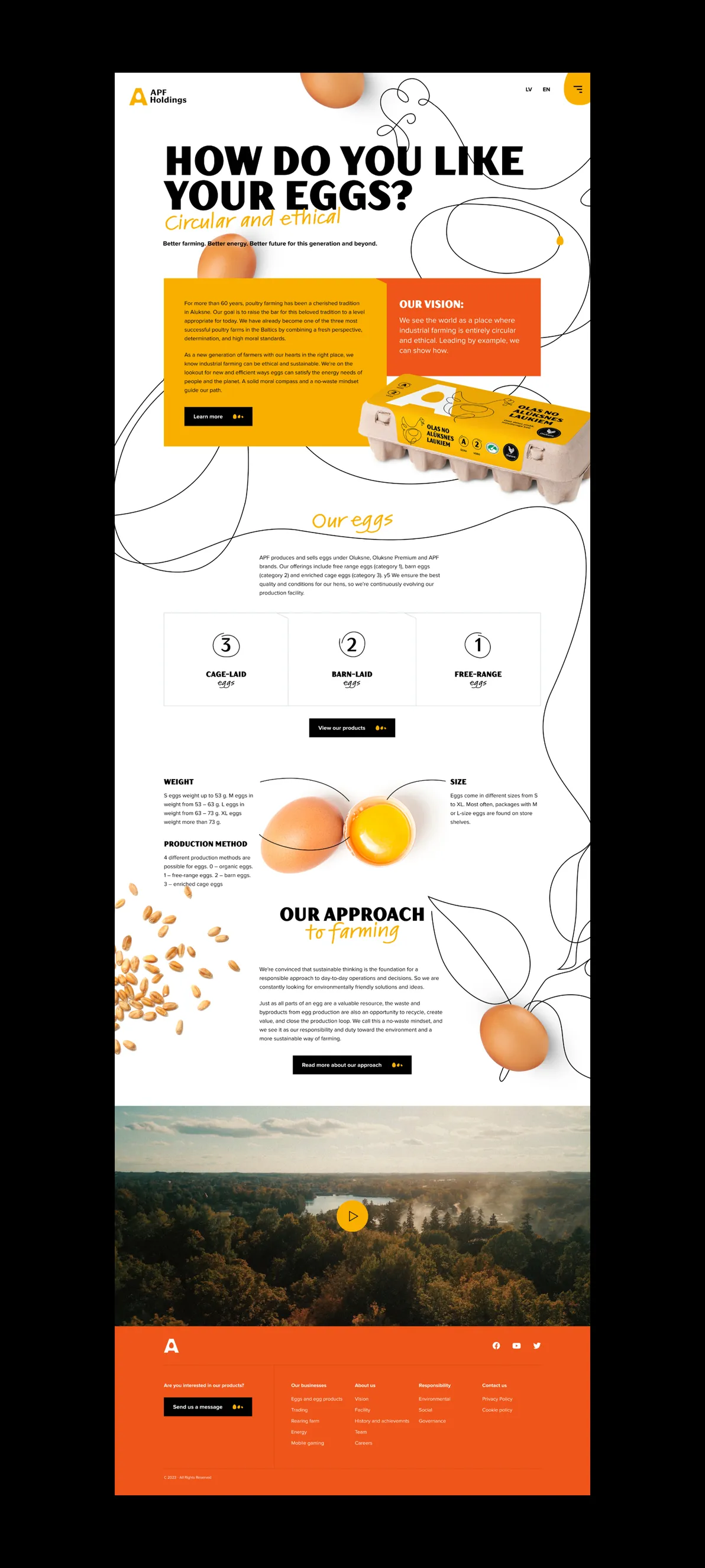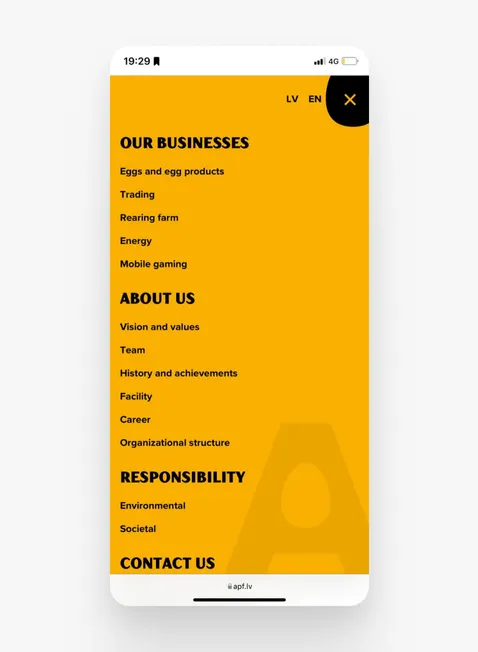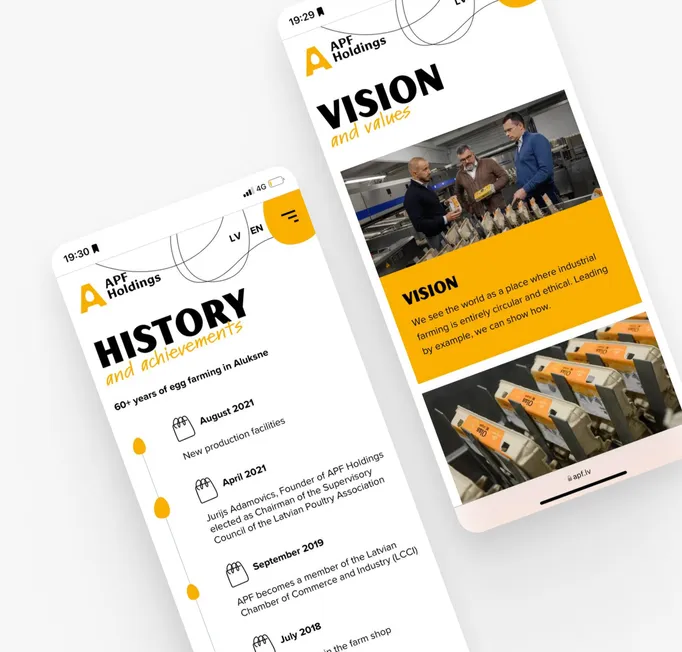 Despite the amount of content and visual appeal, we ensured excellent page speed by following best practices in web development. This not only made the website user-friendly but also maintained a high standard of performance.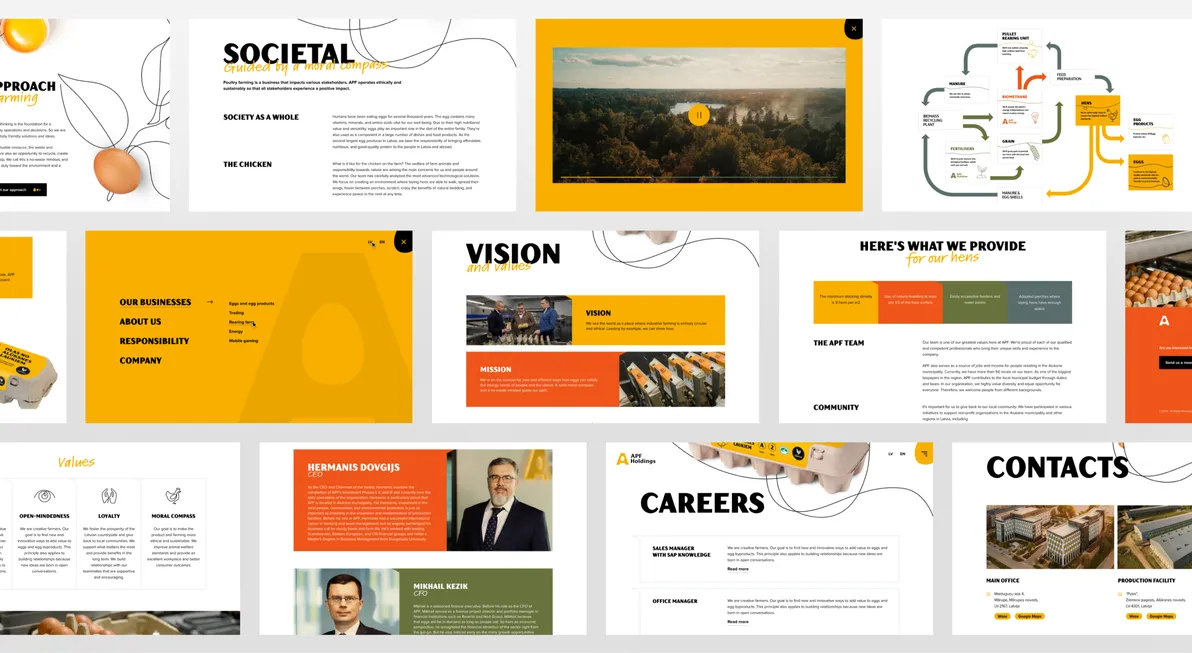 To add a touch of delight to the user experience, we created subtle yet enjoyable UI animations, including button interactions, page transitions, menu icons, and background effects on scroll. These animations enhance the website's appeal while staying true to APF's brand identity.
DigiComm successfully delivered a modern, visually striking, and efficient website that truly embodies APF's values and vision. As APF continues to grow and innovate in the realm of ethical and sustainable farming, their new online presence will undoubtedly help propel them further along their path to success.
With our hearts in the right place, just like APF, DigiComm is proud to have contributed to the digital transformation of a company committed to making the world a better place. We may be a web development agency, but we like to think of ourselves as creative partners in building a more sustainable future. And that, dear reader, is no yolk!