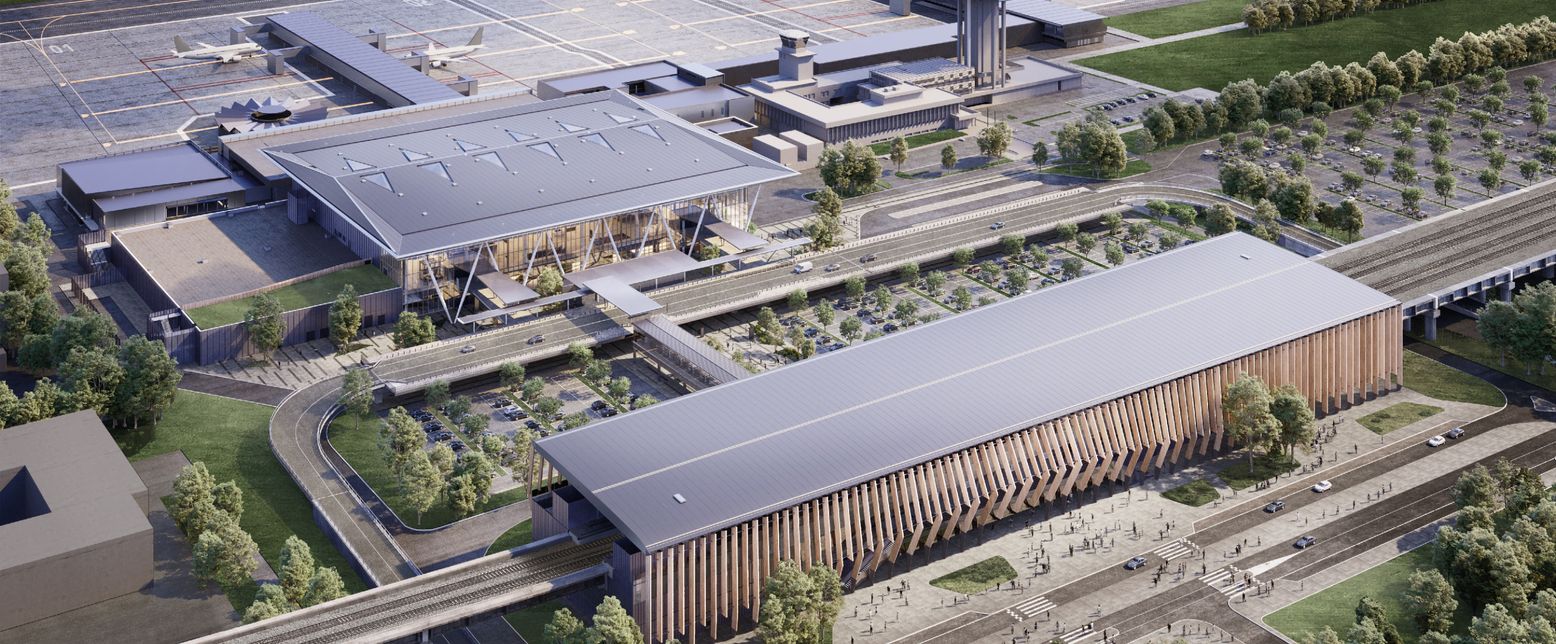 Riga International Airport
Welcome to RIX Airport City - Latvia's main airport and the webpage we designed and developed for it
Riga International Airport is a cool to work with, recurring client. In recent years RIX has become an accessible, modern and attractive place, and we aim to reflect that in their digital projects.
RIX Airport City's webpage was special though, because it's about a future that RIX aspires to achieve.
Our challenge was - with design, animation and coding skills at our disposal - to help bring to life the vision of this desired future - on their website, at least.
We had to design a webpage aesthetically pleasing to vastly different target groups - possible investors, the media and the general public.
It required the right number of animations and various design elements, so the page and most importantly its content is appealing and easy to understand. To add another layer to the existing challenge, the page still had to reflect the weight and seriousness of the project.
As always, we began the process with a wireframe - the skeleton of the webpage, if you will. When the desired functionality was agreed upon, we got creative with the design.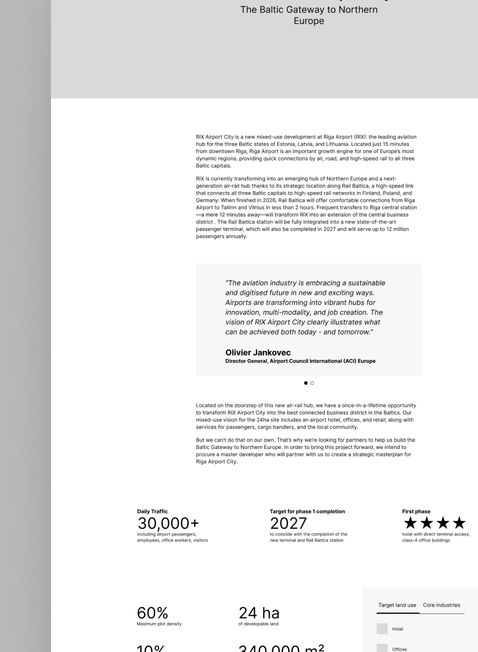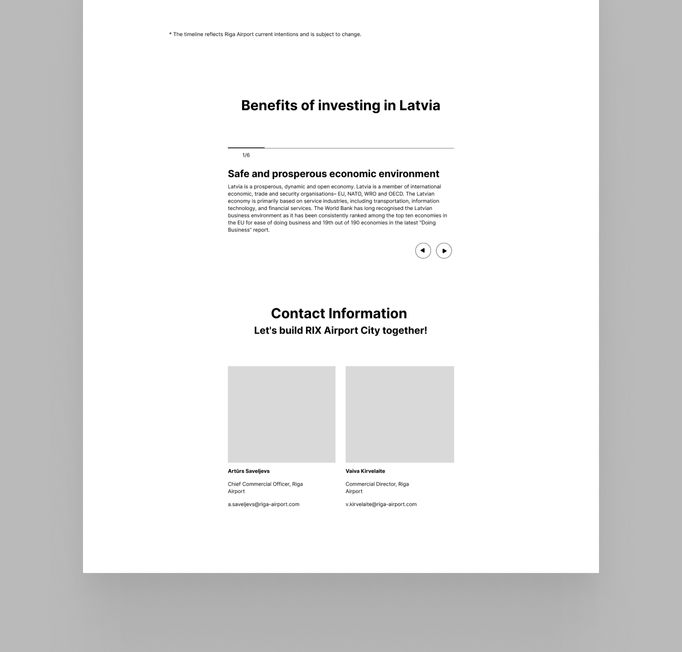 We conceptualized the best solution to show all the necessary information, maps and data. We had to come up with optimal ways to group elements in order to complement the beautiful visualizations of how RIX would look and the facilities it would provide in the future.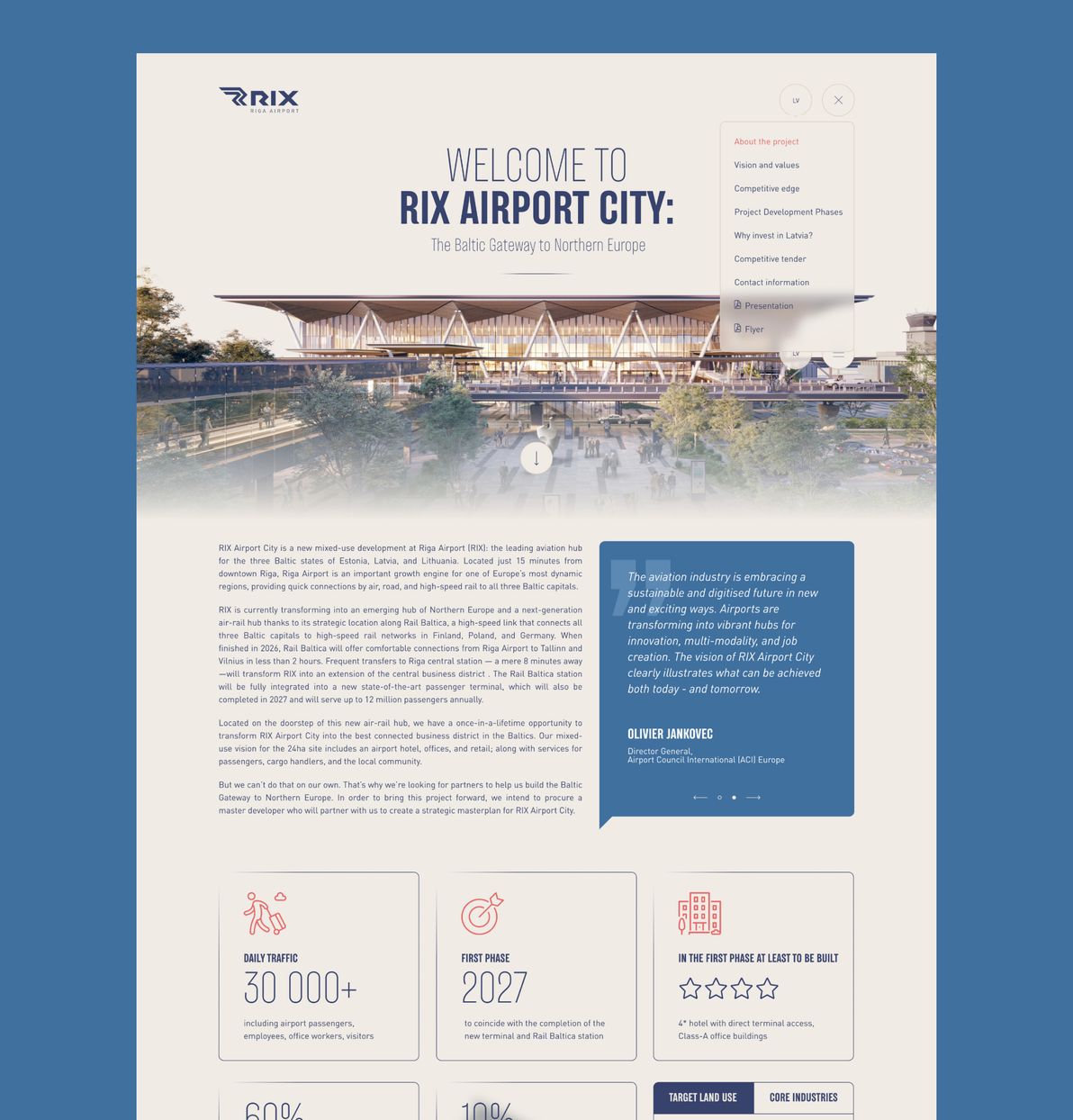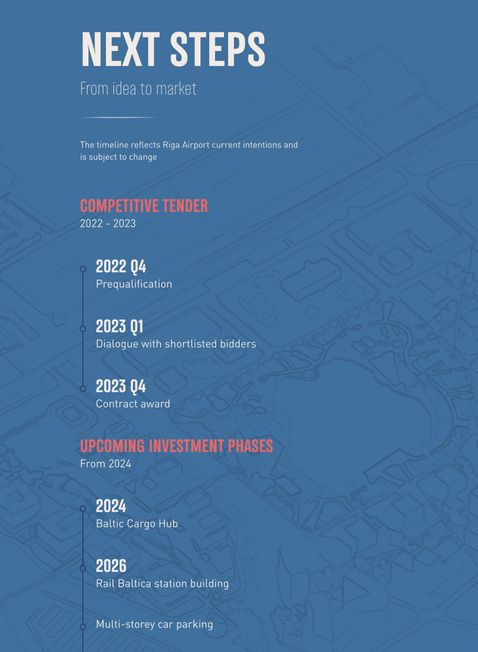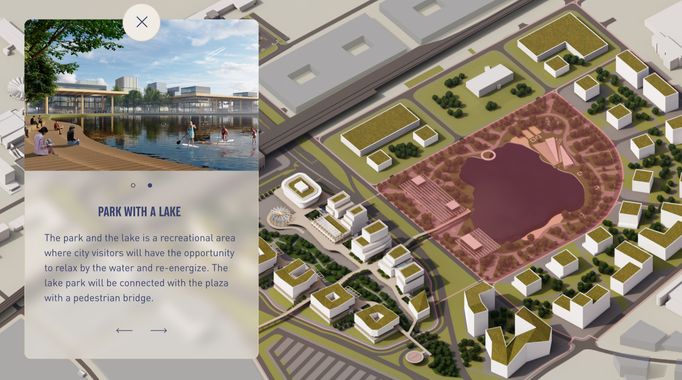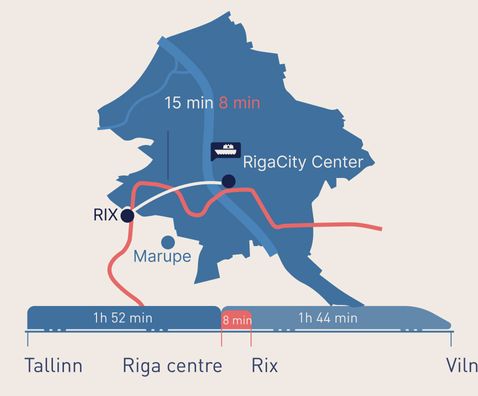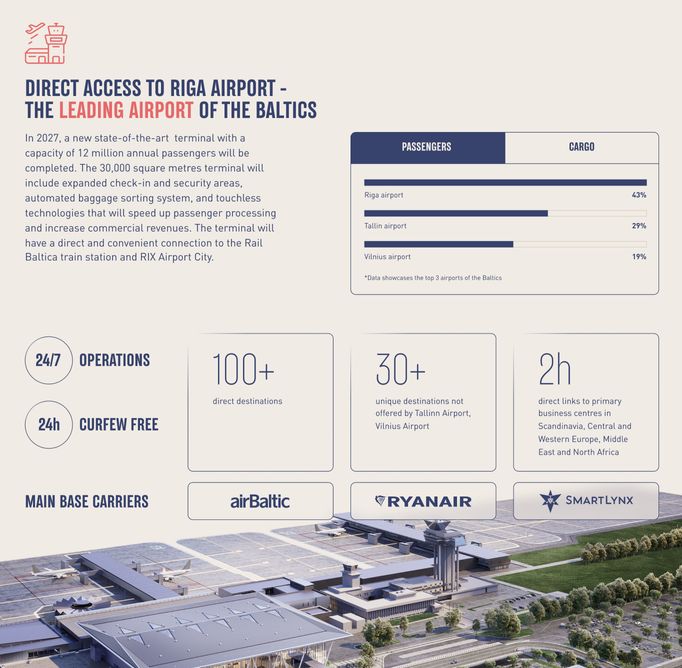 And whenever animations are involved, we know - bold but classy is the way to go.
Within just three weeks of commencing the project we successfully launched RIX Airport City's website. With the site's beutiful design and thought out functionality, RIX will be able to let anyone visiting the site imagine the future of the airport.
It is also a great place for investors to learn about RIX in numbers and get introduced to the next steps regarding the project.